Saturday night TV
It's Saturday night and I'm getting ready to watch the last two episodes of
The Bridge
on BBC Four which really is "must see" television. I just love the main two characters Saga, the Swedish detective played by Sofia Helin and Martin the Danish cop (Kim Bodnia), two flawed but highly likeable personalities.
Sofia was interviewed by
The Times
today (no link I'm afraid as its behind a paywall), but she is appearing at this weekends Nordicana Festival in London just in case you can still get a ticket.
Both of them have signed up for a third series which will be worth the wait I am sure.
Anyway for now here is the theme tune. Enjoy!
Sunday Night TV
Also on my "must see" list this weekend is the Spanish film
The Skin I Live
(2011) starring Antonio Banderas and Elena Anaya. Without giving too much away this is a truly disturbing film with a twist you probably won't see coming. Consider it a sort of modern Frankenstein.
Saw this at the cinema and nearly dropped my popcorn I did!
BBC Four 9:00 Sunday 2nd February.
Here's the official trailer:
And finally....
A twist on the "Jesus and Mo Cartoons that have been at the centre of a vociferous debate over the last couple of weeks.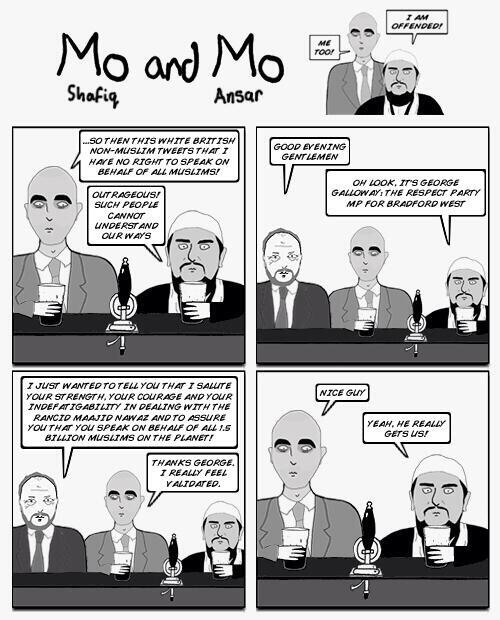 Hat tip: Sarah AB of

Harry's Place