Eric Lee of

LabourStart

writes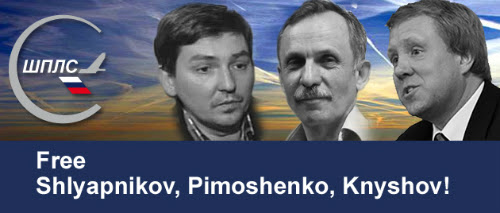 Three leaders of the pilots union at Russian airline AEROFLOT -- Alexei Shlyapnokov, Valeriy Pimoshenko and Sergei Knyshov -- were arrested in October during a bitter fight to secure a collective bargaining agreement.
Their union believes that the three were framed as a retaliation for the union's recent success in a court battle.
The Confederation of Labour of Russia (KTR), a national trade union center affiliated with the International Trade Union Confederation, and the Sheremetevo Trade Union of Airline Pilots have called for an international campaign to demand that the company negotiate rather than try to jail union leaders.
Please take a moment to show your support -

click here

.