Proxima by Stephen Baxter (Gollancz)
Waking up in a strange environment Yuri thinks he's back on Earth, but soon finds out he couldn't be further from home than possible. He like many others on board are off to a new world in another solar system light years from ours.
And they don't go willingly.
Stephen Baxter's novel of exploration takes from the pits of humanity to new worlds, alien technologies and more in this superb science fiction novel that will keep you gripped from beginning to end.
Yuri will not be the first (or the last) human to make this journey but will be central to a voyage of exploration that will take you from a world that revolves around a dwarf red star to mercury and back again.
The machine stirs.
Meanwhile back on Earth things are not quite right. The world is divided. The solar system is divided. Humanity struggles between two social and economic power blocks. The "United Nations" and China.
Australia being part of the Chinese "sphere of influence" or rule.
Meanwhile dumped in small groups on Proxima with a robotic helper small groups of humans struggle to survive in a hostile environment.
But they are not alone.
A space opera begins.......
And the discovery of a new technology on Mercury upsets the balance.
Mystery In White: A Christmas Crime Story by J.Jefferson Farjeon (British Library Classics)
Six passengers stuck in a train in a snowdrift go off in search of a way to complete their journey. They arrive in a house fully prepared for guests. Fires burning, tea ready to be served and a locked room that becomes unlocked.
A strange cockney fellow.
A murder on the train they left behind.
The storm worsens.
What mystery awaits?
This excellent little novel by J.Jefferson Farjeon hails from 1937 and is republished for the modern reader. Kept me gripped since I picked it up.
A classic indeed.
Meanwhile over at my other blog: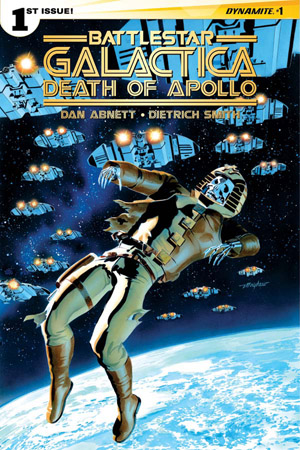 Two new comics reviewed. The Secret Six (DC) and an important story in the continuity of the original Battlestar Galactica TV series; The Death of Apollo.