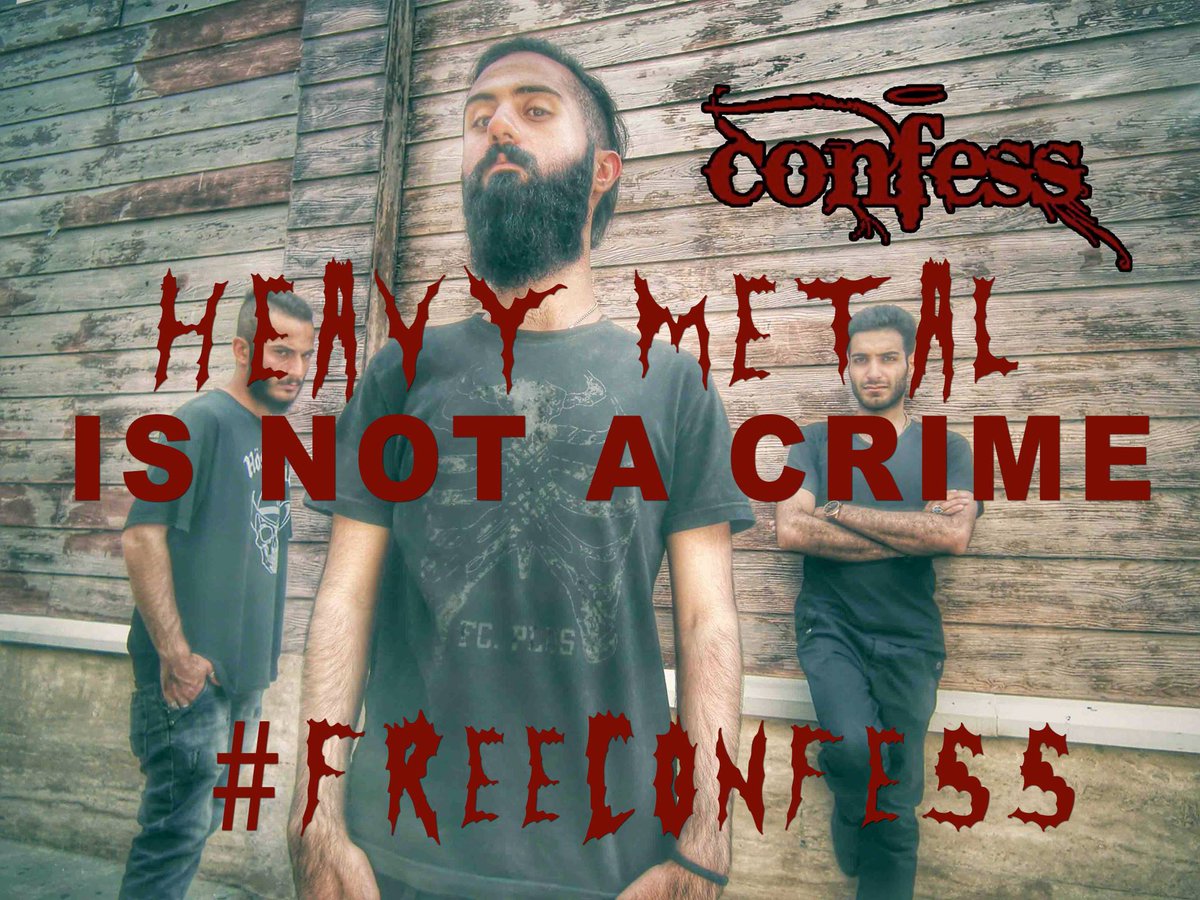 We take so much for granted in this country and the rest of the Free World which includes the right to listen or play whatever sort of music we want to listen to. You'd think that this form of relaxation and entertainment could be shared freely in most countries but you'd be wrong.
In a disturbing move the Iranian s have arrested members of a "Metal" band. The
Metal Injection
website reports:
...Iranian band Confess members Nikan Siyanor Khosravi and Khosravi Arash Chemical Ilkhani. Both men were arrested by the Army of the Guardians of the Islamic Revolution and are facing charges of blasphemy, advertising against the system, running an illegal and underground band and record label promoting music considered to be Satanic, writing anti-religious lyrics and granting interviews to forbidden foreign radio stations. These serious charges resulted in the two band members, aged 23 and 21 sitting in solitary since last November until finally making bail on February 5th, paying the equivalent of $30,000 US.

The musicians are lawyering up and could face a minimum of six months to six years in prison, and worse, if they are found guilty of the blasphemy charge, they could be executed! It's easy to see how they could be charged with blasphemy, especially when they have a song named "I Am Your God."
This action against musicians is an attack on basic Human Rights.
Their plight must be highlighted world-wide to get the Iranians to drop the charges.
Spread the word.