The murder of Jo Cox, the Labour MP shocked the nation today. Like every normal person my thoughts and sympathies are with her family tonight.
The motive behind this atrocity is not yet known and I have no intention of speculating.
However on the vile world of Twitter this disgusting
man
individual tweeted the following reprehensible comments for which he should immediately apologise.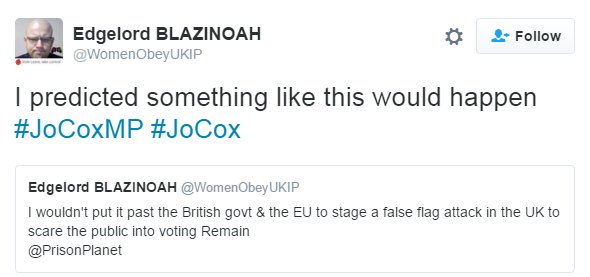 Such remarks are beneath contempt.
I have nothing more (that's printable) to say.